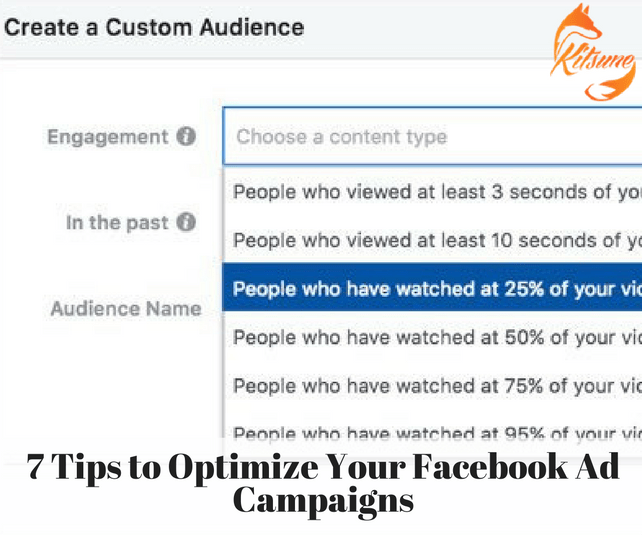 7 Tips to Optimize Your Facebook Ad Campaigns
Want to increase the effectiveness of your Facebook ads?
Looking for ways to get more out of your ad budget?
Discover seven tips to take the performance of your next Facebook ad campaign to a higher level.
Advertising copy can make or break your advertising campaign. Learning to write engaging copy (coupled with great graphics) can help drastically reduce your ad costs.
#kitsunemedia #kitsune #facebook #facebookads #advertisements #advertising #adcampaigns #ads #ad #campaigns #online #socialmedia #media #worldwideweb #optimization #optimize #tips #promotion #sales #entrepreneurs #entrepreneurship #business #businessmen #businesswomen #economy #investment #advertisingcampaign #adbudget #budget #adcosts