While your content and promotion techniques significantly impact your subscriber base and conversion rates, they are not the only factors to consider. Your channel's visual appeal is also crucial. In fact, design is the first thing a potential subscriber notices.
A name, bio (short description), and avatar are the major design elements of your Telegram channel. Your bio must be:
● clear
● informative
● concise
Try to fit as much as you can in 200 characters, even if the character limit is 255. Users will be able to read your text quickly and easily in this manner. Provide contact information as well and the niche of your channel. You can give your bot a name, link to your pricing schemes, and so on.
Click the Menu icon and select "View channel info" to see your bio.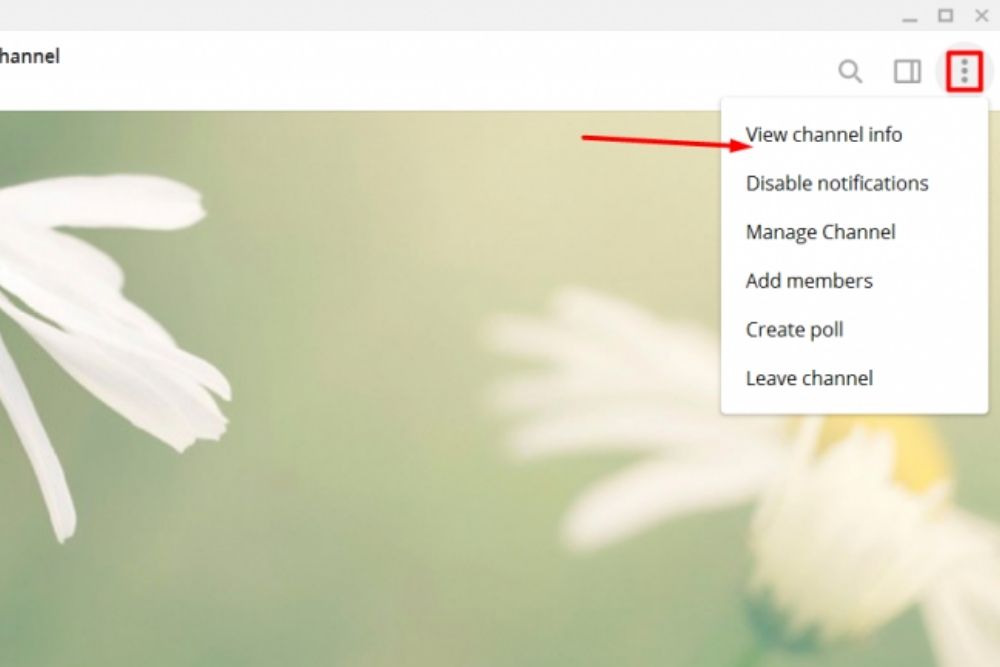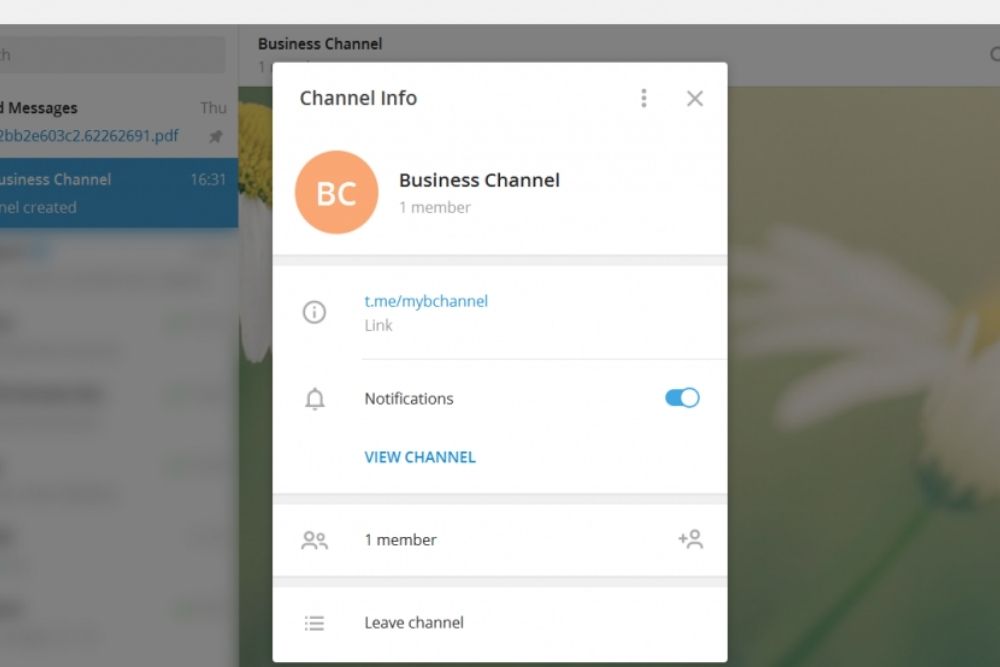 Use the language of your target audience when picking a name for your Telegram channel. In 1-3 words, your channel's name should express the essence of your channel. If you want to grow your Telegram audience, it is good to include keywords in your name.
Click the Menu icon and select "Manage Channel" to change your name or bio.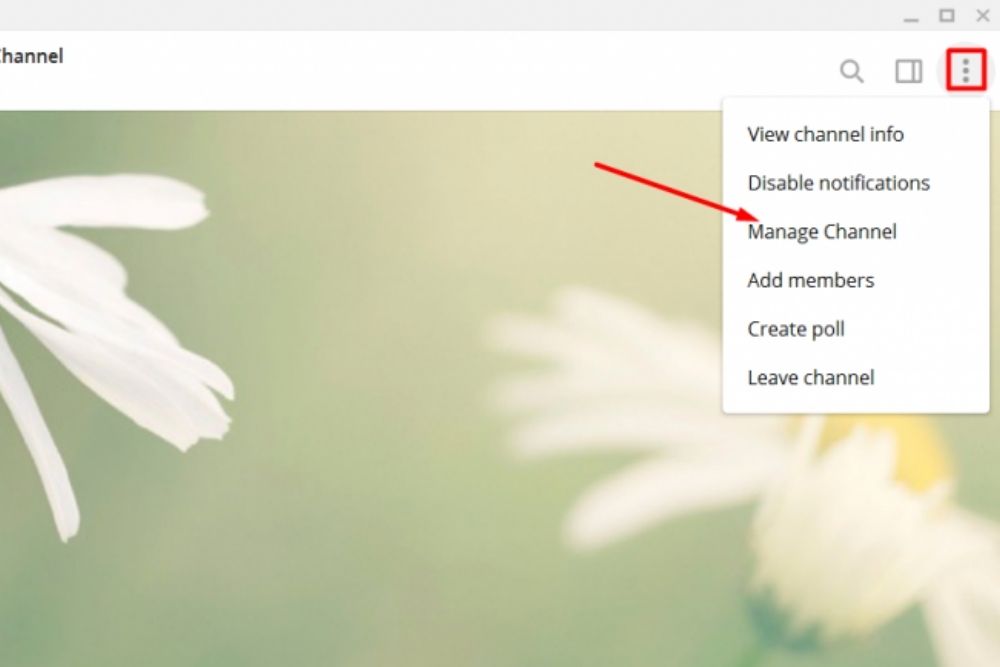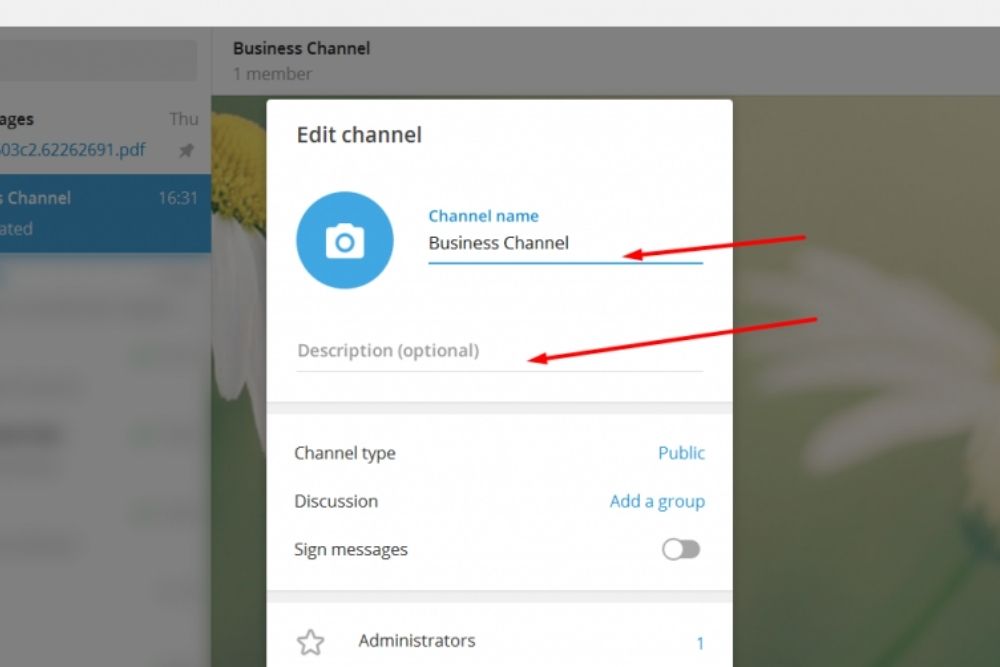 The face of your Telegram channel is your avatar. This little graphic is in charge of eliciting the appropriate associations in your audience's minds. We recommend that you use your company's logo as your avatar for improved brand awareness. Telegram, as you may have seen, employs round avatars. You would not have to crop your image because the messenger will do it for you. You only need to upload a 300px x 300px square image. Make sure your design's most important parts are in the middle.
You can get a logo for your Telegram avatar in one of three ways:
1. On a stock photography website. The advantages include a large number of designs and the ability to search by theme. On the other hand, you can never be sure that someone else is not using your image.
2. Make a logo for your company or project by hiring a professional designer. You will get a one-of-a-kind design that perfectly matches the personality of your company. The only stumbling block is the high price of such services.
3. Use a logo maker online, such as Logaster. Choose from dozens of attractive possibilities after entering your channel name and selecting your industry.
Select "Manage Channel" from the Menu icon to upload a logo. Select the camera icon in a new window.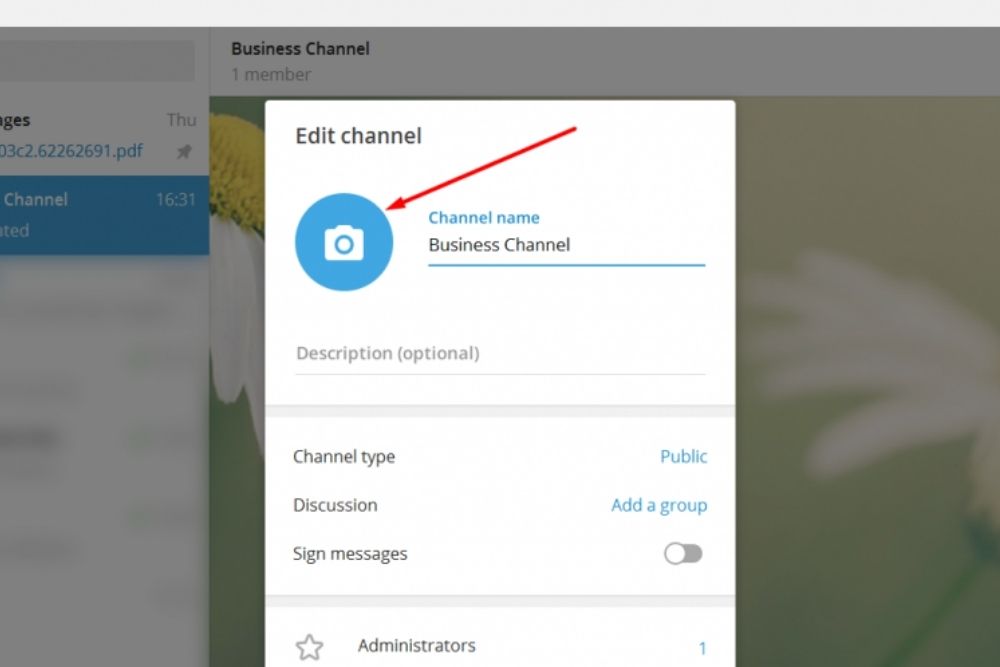 Add the logo from your phone or tablet. Adjust your image's visible area.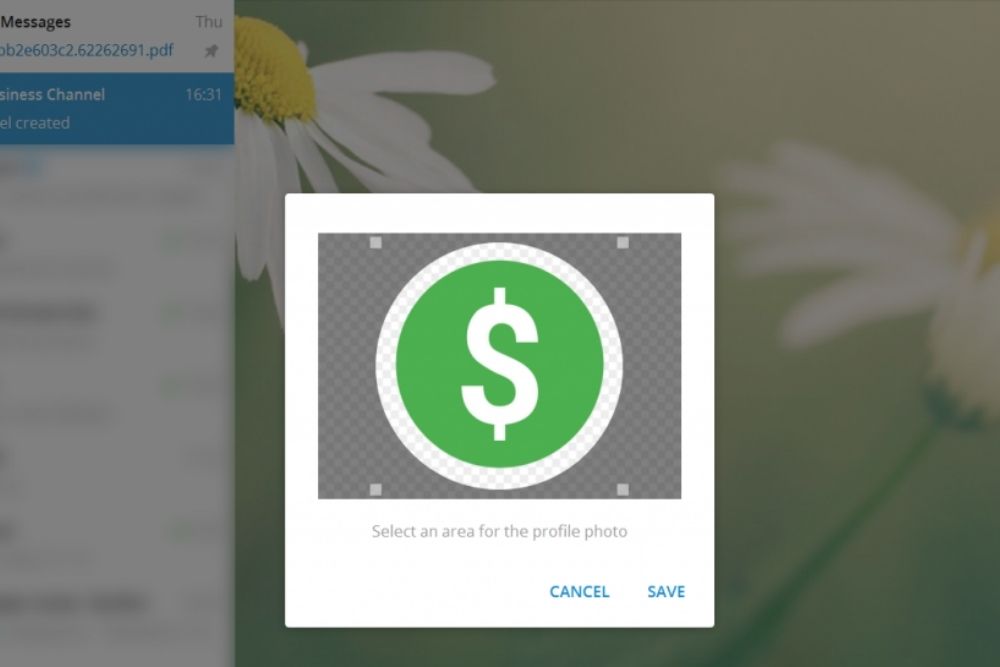 Click the "Save" button. Congratulations on your achievement! Your Telegram channel now has a face!
How Do You Run a Telegram Channel?
Admins
By default, the channel's founder becomes its administrator. You can add more administrators from your subscriber base if you need help administering your channel. You can give each admin restricted or complete control over the channel. You can, for example, grant an administrator the ability to publish and update content while denying them the ability to add new subscribers.
To add an administrator, go to Settings – Manage Channel – Administrators – Add Administrator. Choose the appropriate subscriber from your list of subscribers. On the screen, a new window will open. Examine the permissions you're willing to grant to your administrator.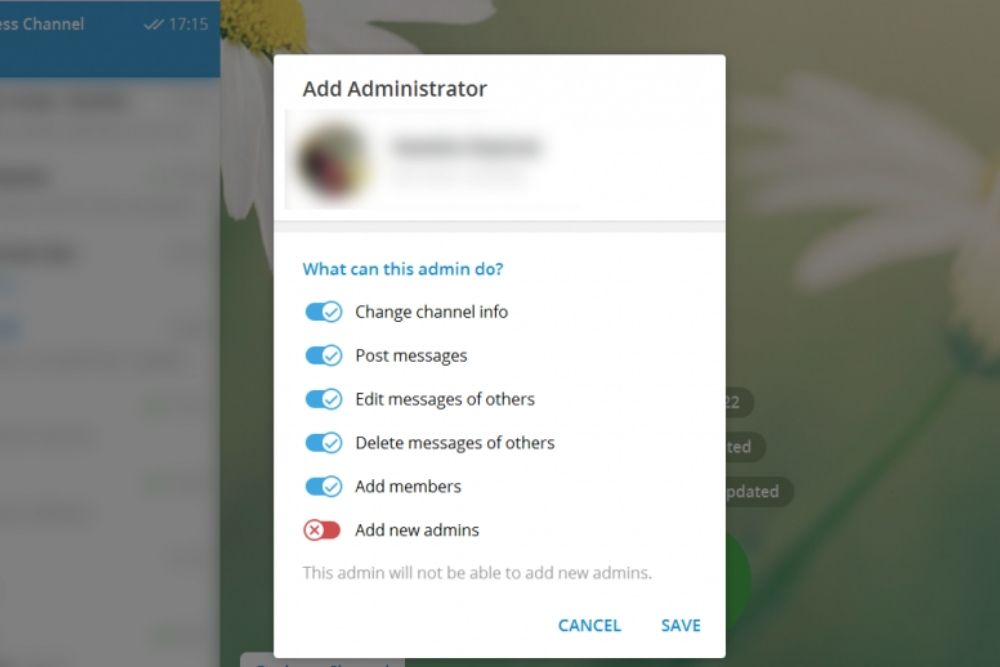 Select "Save"
Hashtags
On social media, hashtags are a quick method to find relevant content. Make sure to use hashtags in each of your postings to get your message out there. We have two helpful hints for you:
● Avoid using hashtags that are made up of many words. Split a hashtag like #marketingnewsinusa into smaller hashtags like "#marketing, #news, #usa."
● Your hashtags should be written in the language of your target audience.
Polls
To launch a poll on Telegram a few years ago, you had to utilize a specific bot. You can now do it yourself in only two clicks. Select "Create Poll" from the Menu icon. Make a list of up to ten alternatives for your inquiry. Using polls to solicit input from your audience is an effective method. If you are thinking of changing your channel in any manner, make sure to get feedback from your followers first.