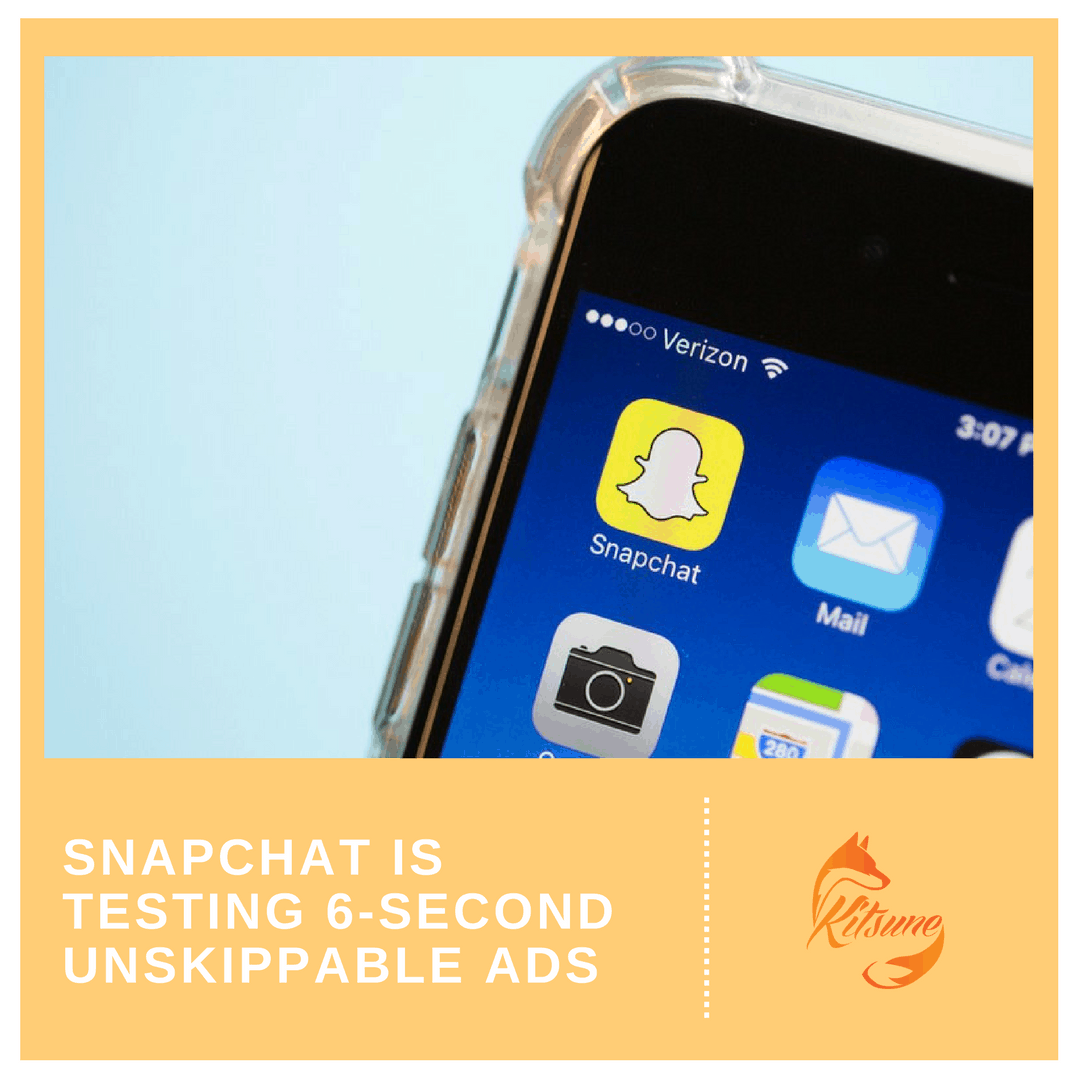 Snapchat is testing 6-second unskippable ads
Once reluctant to impose ads on users, Snapchat is set to trial "Commercials" in its latest attempt to be more attractive to advertisers. The test is slated to begin mid-May, and will allow the company to see how many ads users can endure on the platform.
Snapchat Shows are around 4-5 minutes long, with productions from NBC, HBO, ESPN, BBC, among others, in the works. The thinking is that Snapchat users will already be used to watching ads to get free content.
It follows on from the launch of "shoppable" lenses in April, which allow brands to apply ads and install buttons on top of a lens.
#snapchat #kitsune #kitsunemedia #snapchatadvertisement #unskippableads #snapchatads #snapchatunskippableads #ads #snapchatcommercials #snapchatadvertisements #advertiser #adevertising #marketing #marketingtrends #socialmediamarketing #snapchatmarketing #snapchatshows #brand #branding #snapchatpaidads #paidads