12 Tiktok Signals and Demographics To Boost Advertising Now
Remember Musical.ly? How about Vine? It's hard to keep up with the constantly changing social media landscape as some apps excel, others merge, and even more die out. As non-members of the Gen Z and Millennial generations, it's even harder to keep it all straight.
If you do remember Musical.ly, you may recall that in August 2018, it rebranded as TikTok after being acquired by Chinese company ByteDance the year before. And Vine? That app suffered a slow death, causing users to feel the dejection of media abandonment. But TikTok has stirred up a revival of short video clips—only now, it's even more interactive, collaborative, and downright addictive.
TikTok has surged in popularity, surpassing the likes of Facebook, Instagram, YouTube, and Snapchat in monthly App Store installs and Q4 2018 worldwide downloads. While the app doesn't appear to differ much from other looping, short-form video-sharing apps, TikTok has enticed and captivated consumers with a proclivity for binge-watching video content.
Don't believe us? Download the app yourself and try not to fall down a rabbit hole of lip-syncs, challenges, dances, comedies, skits, and potentially cringe-worthy content.
In addition, brands are capitalizing on the app's remarkable success to launch influencer marketing campaigns with top TikTok creators. As TikTok expands into the influencer marketing arena, marketers ought to know the 13 TikTok statistics shaping the world's hottest app:
TikTok was downloaded more than 660M times in 2018.
TikTok is more popular on Android than iOS.
More than 500 million people globally use TikTok monthly
26.5 million of the 500 million monthly active users are from the U.S.
TikTok's user base is largely based in India at 43% of all users.
66% of users are younger than 30-years-old.
Users typically spend around 52 minutes per day on the app.
80% of TikTok's sessions are on Android devices.
In-app purchases increased by 275% year-over-year.
29% of monthly users open TikTok every day.
The #RaindropChallenge has over 685.7 million views on TikTok.
Jimmy Fallon's #TumbleweedChallege created 8,000 videos with over 9 million views in seven days.
Top 12 Tiktok Signals and Demographics
Coming off remarkable success in 2018, the 2019 TikTok statistics show promising signs of continued growth. To help marketers stay ahead of the trend, check out the most important TikTok stats:
1. TIKTOK GENERATED MORE THAN 660M DOWNLOADS IN 2018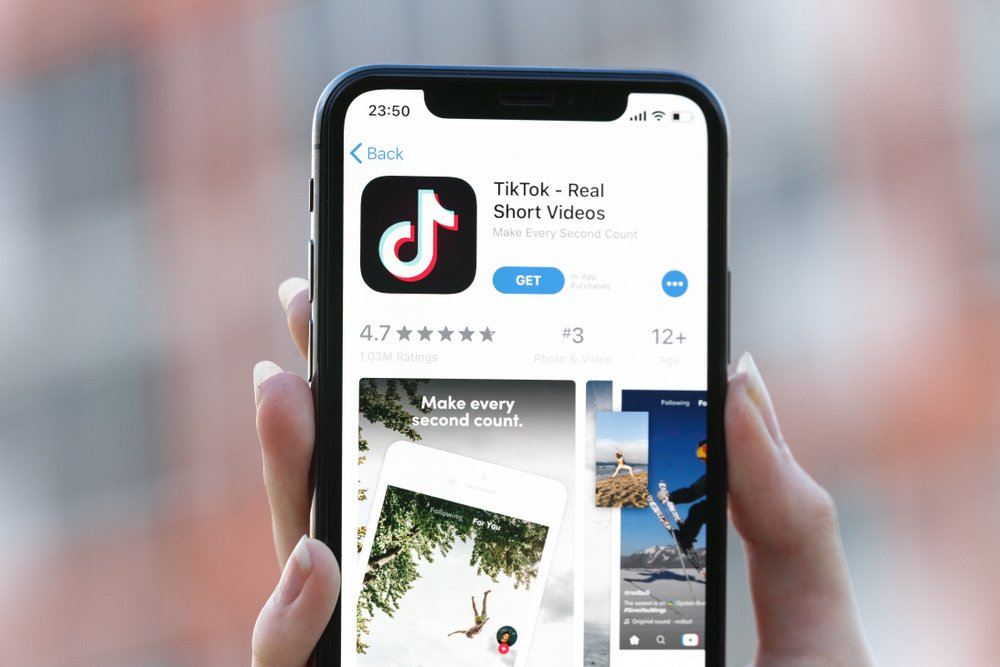 TikTok was downloaded 660 million times in 2018, making it the most popular app on Apple's App Store for the whole year and fourth most popular on Google Play. In October, it was the most downloaded app on both Apple and Google's stores, outperforming YouTube, Facebook, and Instagram worldwide.
Since ByteDance acquired Musical.ly back in August to turn it into TikTok, U.S. downloads have been up 25%, slightly higher than the increase of 20% globally. Recent reports indicate that the app still has plenty in its legs, with claims that it has passed the 1 billion download mark—that's not even including Android downloads in China. There are no signs of slowing yet.
2. TIKTOK POPULARITY IS HIGHER ON ANDROID THAN ON IOS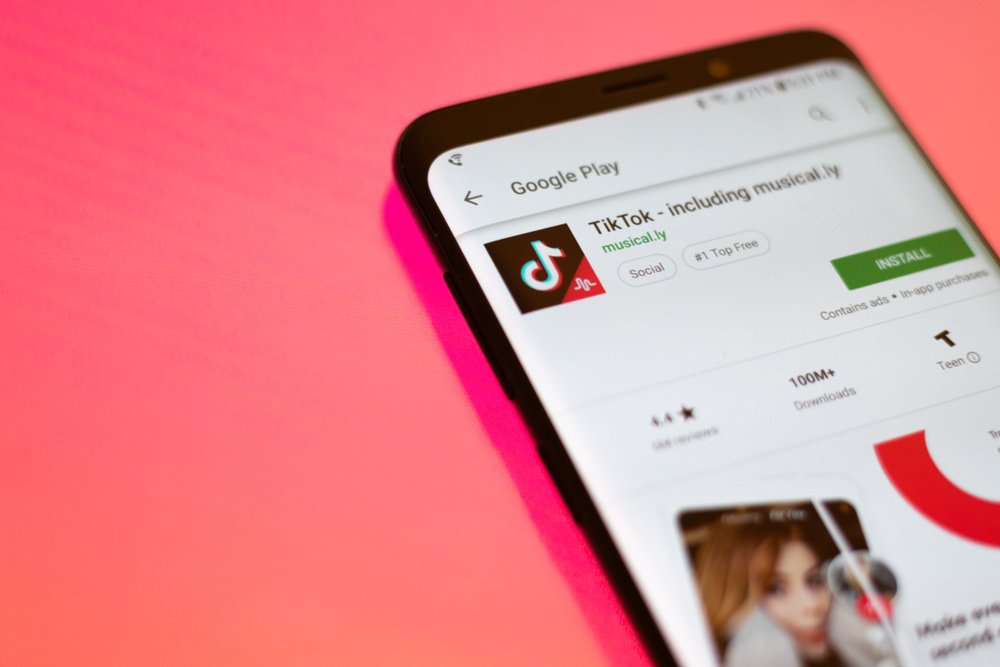 TikTok seems to be right at home on Android devices, with many times the number of downloads seen on Apple devices throughout 2018. In the U.S., Google Play downloads increased by 70% between Q3 and Q4, with TikTok ranked as the leading app in the Google Play Store towards the end of last year.
Though downloads on Google Play measure almost triple that of downloads from the App Store, Apple's historically lucrative platform continues to significantly outperform Google's—revenue on the App Store was nearly double that of its rival.
3. TIKTOK HAS MORE THAN 500 MILLION MONTHLY ACTIVE USERS GLOBALLY
12 Tiktok Signals and Demographics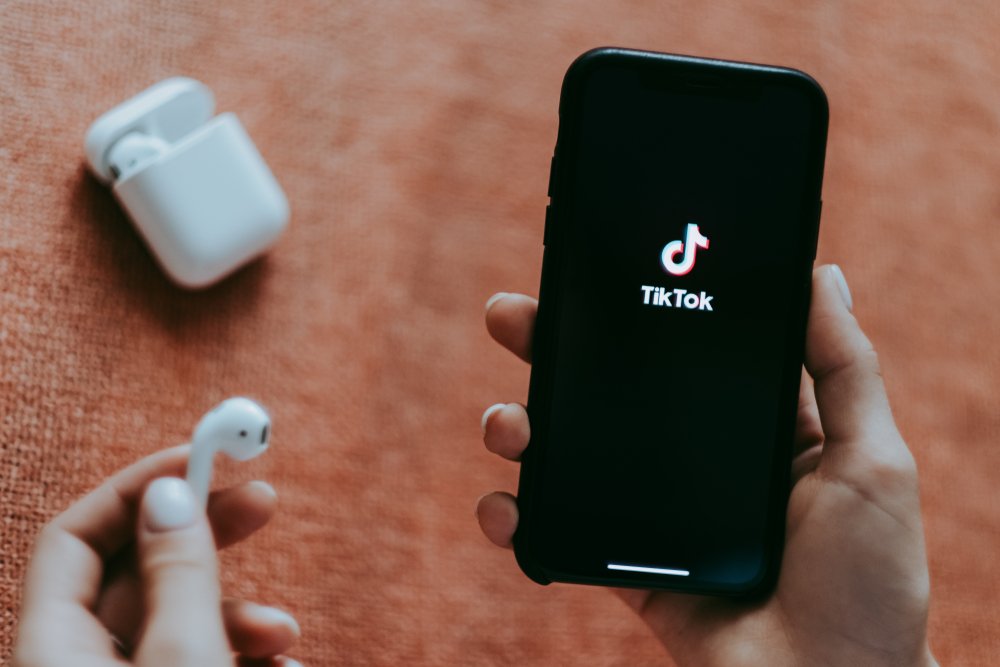 TikTok has amassed 500 million monthly active users, more than double the number of people who used Vine at its peak (200 million), TikTok's closest (now-defunct) social media relative. For comparison, Instagram took six years from its launch to reach the same figure and added 100 million new users between June and December 2018—TikTok pulled in 75 million users in December 2018 alone.
It ranks in the top 10 of apps worldwide for active users and brought millions more into the fold after its merger with Musical.ly. Safe to say TikTok is not suffering a user base malaise as other social networks are.
4. THERE ARE 26.5 MILLION MONTHLY ACTIVE USERS (MUAS) ON TIKTOK IN THE U.S.
With former Musical.ly users and TikTok users now all united under one umbrella, TikTok boasts 26.5 million monthly active users in the U.S. with nearly 40 million downloads since November. The U.S. makes up only about 5% TikTok's user base—the 500 million total TikTok user count is larger than the U.S., Canada, and Mexico's populations combined.
It's surging popularity in the U.S. market is hugely encouraging for developer ByteDance—concerns that other apps, such as Facebook's copycat Lasso, would steal away their audience have been quashed. For contrast, U.S. downloads for Lasso in January were 15,000 while TikTok netted 6.4 million new users.
5. 43% OF TIKTOK'S NEW USERS ARE FROM INDIA
TikTok's expansion into worldwide markets has been met with receptive audiences in 2018. In India alone, the app has been downloaded 240 million times, while the U.S. has added 200 million downloads (including Musical.ly). To date, a quarter of TikTok's downloads and more than 40% of new users have come from India. ByteDance has made the app available in 150 markets and in 75 languages as part of its overseas push.
6. TWO-THIRDS OF TIKTOK USERS ARE UNDER 30 YEARS-OLD
The majority of TikTok's users are young social media users; 66% of worldwide users are under the age of 30. In the U.S., 60% of the app's monthly active users are 16 to 24 year-olds and 52% are iPhone users.
With the revenue generated on the App Store and TikTok's popularity in the U.S. Apple market, marketers will be keeping an eye on the opportunity to take advantage of ByteDance's recent efforts to exhibit the TikTok brand to potential agencies.
7. USERS SPEND AN AVERAGE OF 52 MINUTES A DAY ON TIKTOK
At an average of 52 minutes spent on the app per day, TikTok ranks pretty high among social media platforms. As of June 2018, U.S. Android users spend 53 minutes on Instagram, 58 minutes on Facebook, and 49.5 minutes on Snapchat.
ByteDance has stated that U.S. users open the app eight times a day and individual sessions on the app are the longest at 4.9 minutes—Facebook (4.7 minutes), Instagram (3.1 minutes), and Snapchat (1.6 minutes) all rank lower.
8. ABOUT 80% OF TIKTOK'S SESSIONS ARE BY ANDROID USERS
The vast majority of TikTok use is experienced through Android devices globally with 80% of TikTok sessions occurring on Androids. With 88% of all smartphones sold to consumers running Android operating systems, it's no shock that it wins out in terms of overall use.
iOS does enjoy larger market shares in many wealthy Western markets with the U.S. accounting for 42% of all TikTok's revenue outside of China.
9. USER SPENDING ON IN-APP PURCHASES JUMPED 275% YOY TO $3.5 MILLION
Users on TikTok primarily spend money on the app through buying coins which they can use to send emojis to other users on livestreams. Between October 2017 and October 2018, in-app purchases on TikTok increased by 275% to $3.5 million, significantly more than the average growth of in-app spending for the same period (36%).
In the U.S., October saw a 144% YoY increase in in-app purchases which contributed $1.5 million to the revenue, just a shade more than App Store users in China who spent $1.4 million. Gross revenue from in-app buys surged past $50 million in late 2018.
10. TIKTOK'S AVERAGE ENGAGEMENT RATE IS 29%
TikTok's engagement rate—determined as the percentage of monthly users who open the app every day—leaves much to be desired at a lowly 29%. In comparison to rival social media platforms, Facebook (96%), Instagram (95%), and Snapchat (95%) all perform significantly better.
Put simply, people log on to Facebook, Instagram, and Snapchat every day, while TikTok is comparatively struggling to persuade its army of new users to engage in its platform on a daily basis.
11. #RAINDROPCHALLENGE HAS ACCUMULATED NEARLY 700 MILLION VIEWS
TikTok challenges form an integral part of its online community. Users encourage each other to partake in certain 'challenges' indicated by a hashtag.
Some of these challenges have had an enormous impact, such as the #RaindropChallenge, which features users using filters to appear as though they're stopping a downpour of rain. The hashtag has had 692 million views so far and ranks as one of the best examples of the popularity of TikTok challenges.
12. #TUMBLEWEEDCHALLENGE AMASSED MORE THAN 8,000 VIDEOS & 9 MILLION VIEWS ON TIKTOK IN ONE WEEK
12 Tiktok Signals and Demographics

One of the more interesting things to come out of TikTok's surge late last year was a surprising brand partnership with Jimmy Fallon, whose promotion of the app culminated in the #TumbleweedChallenge. In the span of a week, 8,000 videos featuring the tag were produced and viewed 9 million times (the tag currently has nearly 27 million views).